sea.indah.link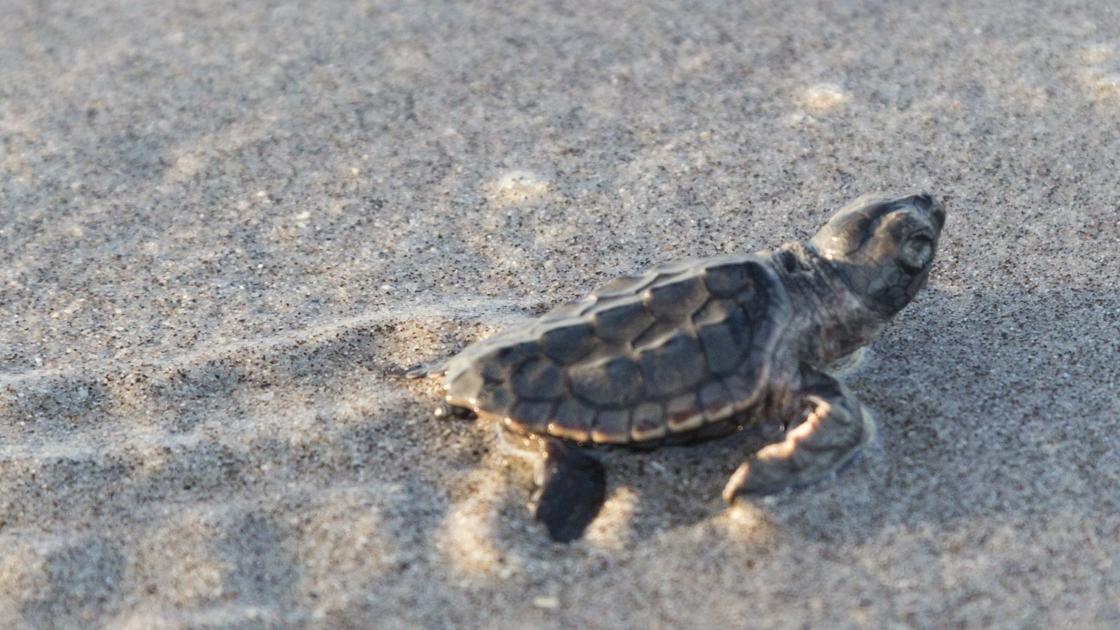 ENGLEWOOD — Mother sea turtles are just about done making nests on area beaches. That means hatchling turtles will start emerging from the sandy clutches of eggs and head for the sea.
People can best care for the hatchlings in their mad scramble toward the Gulf by keeping smartphone and other flashlights off and keeping local Gulf beaches obstruction-free.
Sea turtles and hatchlings can also be challenged by dogs, holes dug and left on the beach, beach chairs and grills left on beaches.
"Sea turtle nesting on Manasota Key is winding down but there are thousands of nests yet to hatch," the Coastal Wildlife Club cautioned on its Facebook page. The CWC oversees the volunteer sea turtle nesting patrols on Manasota Key.
As of Aug. 14, the CWC documented nests made by 4,577 loggerheads, 147 green sea turtles and two Kemp's ridley turtles on Manasota Key alone.
South of Stump Pass, on Knight and Don Pedro islands, Brenda Bossman, the state primary permit holder overseeing sea turtle volunteers, said, "Much of our area had (the beach) nourishment project the first and second months of nesting season, so the numbers are a bit lower than a normal 'off' year."
Armadillos preying on the nests have been a challenge on Don Pedro island, Bossman said. Pepper power has proven to be a good deterrent to keep armadillos away from the nests.
According to Bossman's latest numbers, volunteers identified 352 loggerhead, 34 green and one Kemp's ridley nests.
"Adult females laying new nests is certainly winding down," said Mote Marine Laboratory spokeswoman Stephannie Kettle. "However, we are in the full swing of hatching season."
Mote Marine oversees sea turtle patrols from Venice north to Longboat Key. As of Aug. 8, Mote volunteers reported 3,611 loggerhead and seven green sea turtle nests.
Kettle encourages the public to leave the beaches during nesting season as natural as possible.
"Stay off the beach at night," she suggested. "Human activity can scare or harm sea turtles, including adults and hatchlings. Stay off the beach at night so that turtles can have the beach to themselves. Leave the beach as natural as possible at the end of the day."
Kettle also asks, "If you see something, say something." People need to report to the Florida Fish and Wildlife Conservation Commission when they witness someone tampering with a sea turtle, nest, hatchlings, or the stakes and other nest marking materials.
The local nesting season extends from May 1 to Oct. 31. Sarasota and Charlotte counties, the city of Venice and other coastal jurisdictions enacted sea turtle protection ordinances that call for keeping beaches dark at night. The hatchlings emerging from their nests can be easily disorientated by artificial lights.
Contact the FWC 24/7 hotline at 1-888-404-3922.
To learn more about sea turtles and nesting, visit myfwc.com or mote.org.
The Link Lonk
August 16, 2020 at 02:00AM
https://ift.tt/3auXqMm
Sea turtle hatchlings and their nests need protection - yoursun.com
https://ift.tt/2CoSmg4
Sea