sea.indah.link
SIOUX CITY -- Alice Sea was the living definition of a people person.
Strangers didn't stay strangers to Alice for long. She spent much of her life visiting others -- volunteering at various functions at Augustana Lutheran Church. Delivering communion to shut-ins. Visiting hospice patients. Delivering prayer shawls. Playing bridge with friends. Staying involved in PEO International sorority.
"She was a very attractive person in total, very friendly. It didn't take long to be on the hugger list as a friend," her husband, Darold, said.
After a stroke necessitated a move to Holy Spirit Retirement Home six years ago, Alice didn't slow down. Her wheelchair seemingly gave her more mobility to get out and meet every resident and staff member, Sea said.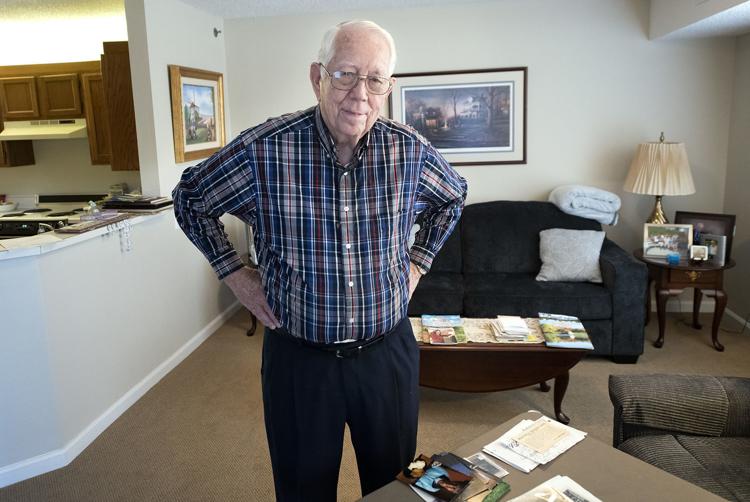 "It gave her wheels to go wherever she wanted to go," he said. "She took part in every activity they had."
Staff members asked Alice to visit residents who where having a hard time because they knew she'd cheer them up. She attended religious services daily and spent hours helping fold laundry.
Sea jokingly referred to her as an unpaid employee.
"If you needed help, she was most willing to help," Sea said.
When hearing news of a deadly new virus that was spreading across the world, Sea immediately thought of how his wife's friendliness could put her at risk. And he knew that any warning he or the staff might give her would be a waste of time.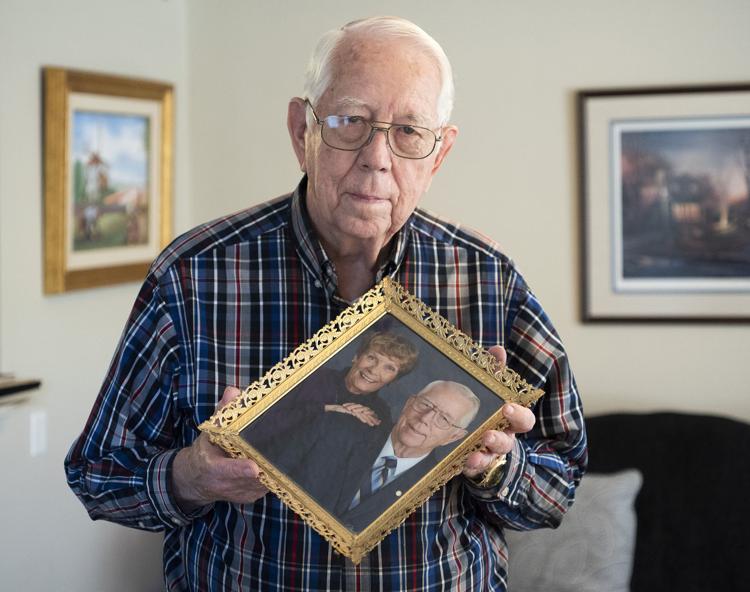 "It wouldn't have done any good. She would have said, 'They need me,'" Sea said in reference to her many friends at Holy Spirit. "If I would have said stop, don't see anybody, don't touch anybody, that might have stopped her for an hour.
"She was a people person. She was a hugger. It was almost like she was out looking for (the virus) and she didn't know it."
In May, COVID-19 found Alice, who had taught second grade at Bryant Elementary School until becoming a stay-at-home mom to raise the couple's four children.
After battling the illness for a week, she died May 30 at Holy Spirit at age 84. At her side were two nurse's aides who came in on their day off to hold her hand as she died while a pastor sang her favorite hymn.
When the pandemic struck, Sea, who lives in a retirement community, could no longer visit Alice in person. He came to her window at Holy Spirit to visit. They talked on the phone daily. He wasn't able to be by her side when she became sick and died.
But he won't let that tarnish the memories he has of visiting all 50 states together and spending winters in Arizona. Of her love of anything to do with butterflies.
"I was fortunate," he said. "I had her for 63 years. I had a wonderful marriage for 63 years."
He knows the virus caused Alice a great deal of pain, and he was relieved her suffering was over and she could be reunited with her four brothers who preceded her in death. And he knows he'll rejoin her someday.
"I have a great faith, she had a great faith, and we'll be together again."
Get local news delivered to your inbox!
The Link Lonk
October 11, 2020 at 07:00AM
https://ift.tt/33ND7bl
Iowa Mourns: Alice Sea - Quad City Times
https://ift.tt/2CoSmg4
Sea