sea.indah.link
SALTON CITY — Skyscapes and local artwork was showcased Sunday, November 8, via Zoom presentation given by local Salton City-based company The EcoMedia Compass, showcasing 10 years of artwork from local and non-local artists and photographers.
EcoMedia Executive Director and former West Shores Mayor Kerry Morrison said the latest online event was a way to bring awareness to the Salton Sea.
Morrison said EcoMedia started with a music video he shot years ago using the Salton Sea as a backdrop and subject and utilized characters in the video to represent aspects of humanity that affect the sea.
From that early video project, Morrison said he was amazed, but also "appalled at what had been let happen in our beautiful backyard of California."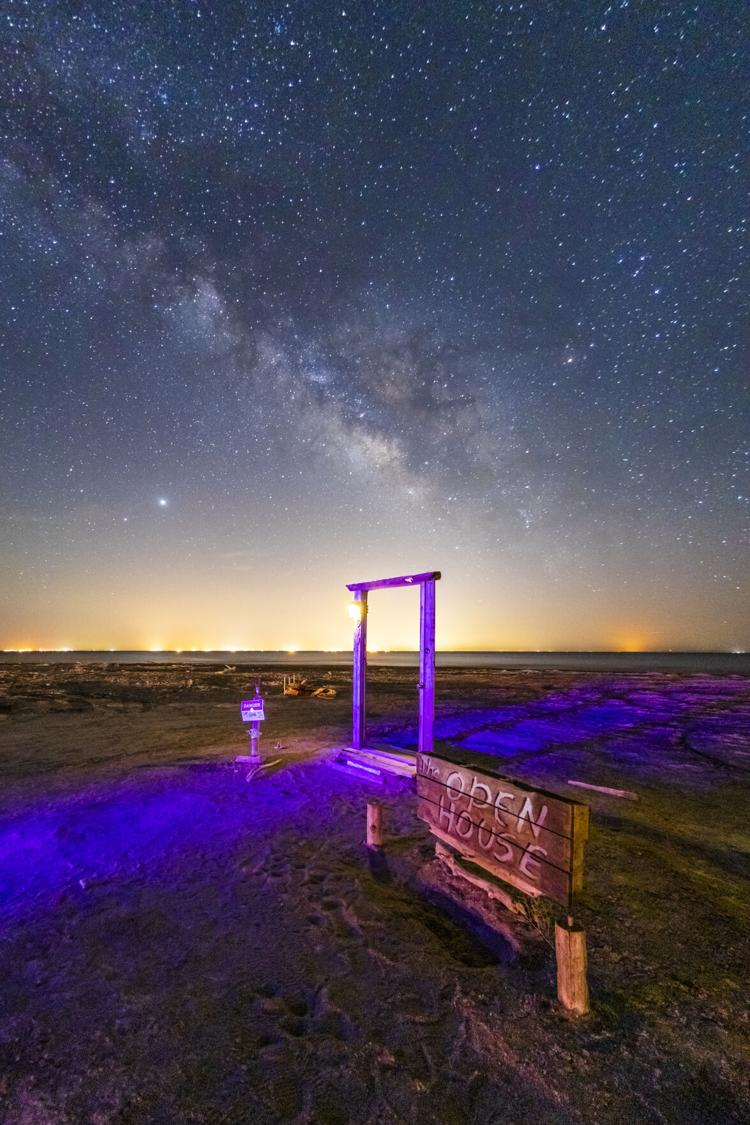 From there, the group began hosting art events, which eventually led to inviting scientists to speak to the group about solutions for Sea problems, Morrison said.
Artists and photographers said different things drew them to painting or photographing Salton Sea-inspired creations.
Jeni Bate — a 16-year Salton City resident, and an artist and poet who grew up in England — said the year she moved to the Sea area, a wet Imperial Valley winter allowed for lots of clouds, beautiful sunsets, and spectacular looking dawns.
She said when her mother showed her an old slide from childhood paintings, she realized she had always had an affinity for painting skyscapes "so I kind of re-found the voice that I feel I was probably born to."
"It's basically done off my back porch because I'm pretty close to the water," Bate said. "People say Montana is 'big sky country.' Montana might be is 'big sky country' but Salton City is huge sky country," she said.
Bate designed and worked on the 10-by-30-foot Welcome Salton Sea Beach sign in a project between EcoMedia and the Salton Sea Artists' Association, she and Morrison said. She also painted the word-art on the Poseidon pump boat used to take people out on the Sea and the mural on the West Shores Chamber of Commerce.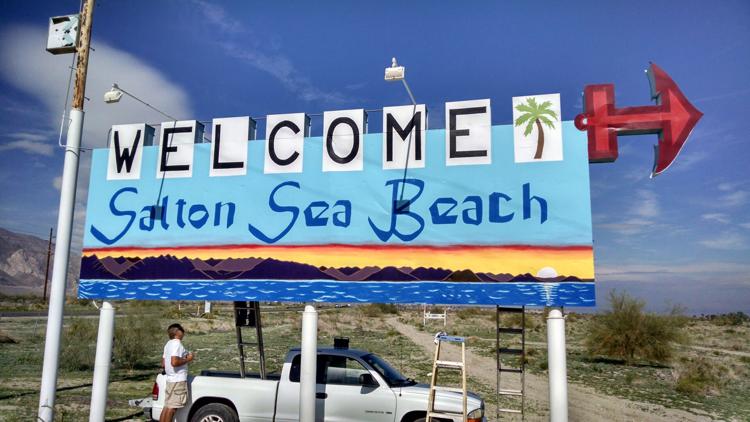 Event keynote presenter, photographer, and Ramona Resident Kevin Key said he discovered the Salton Sea through a photo display at Balboa Park's Museum of Photographic Art in San Diego and was intrigued by both the photos of the hey-day of Sea tourism and the present day decay of today. After spending time camping at the Sea, he began to appreciate its beauty and see things he would have otherwise not noticed.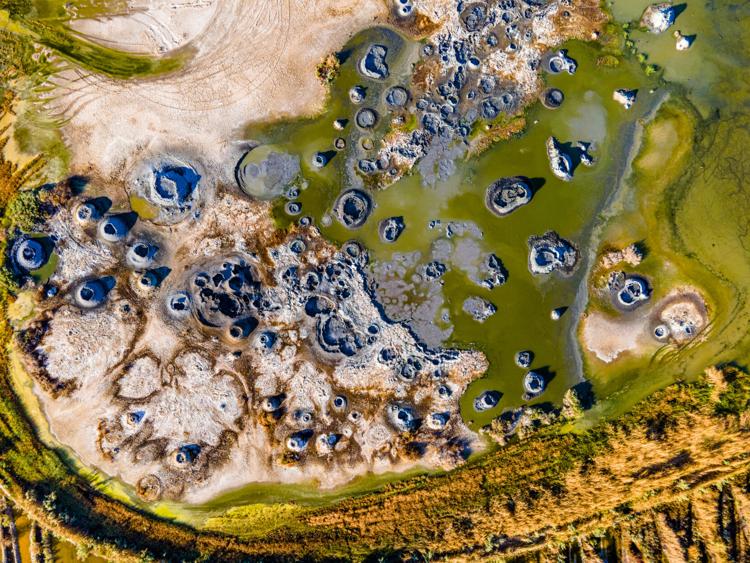 "It was a gradual shift over the years once I spent more time out there, especially once I started just camping out there and I just had the time to take it all in," Key said. "Last year I got an inflatable boat and started taking that out on the water; that was something I wanted to do for the longest time."
Key said he hoped his photographic art of the Salton Sea skyscapes helps people see that the Salton Sea is "not what people think, that it's just this toxic waste dump in the middle of the desert."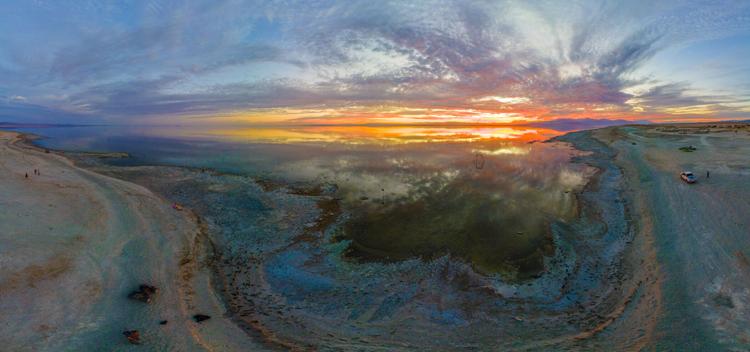 "Hopefully, (my art) encourages people to be on board with restoring it," he said. "There's a lot to see out there."
The Link Lonk
November 10, 2020 at 02:20AM
https://ift.tt/35eiohj
Salton Seascape Photo Tour and Art Show shows a different side of the Sea via Zoom - thedesertreview.com
https://ift.tt/2CoSmg4
Sea