sea.indah.link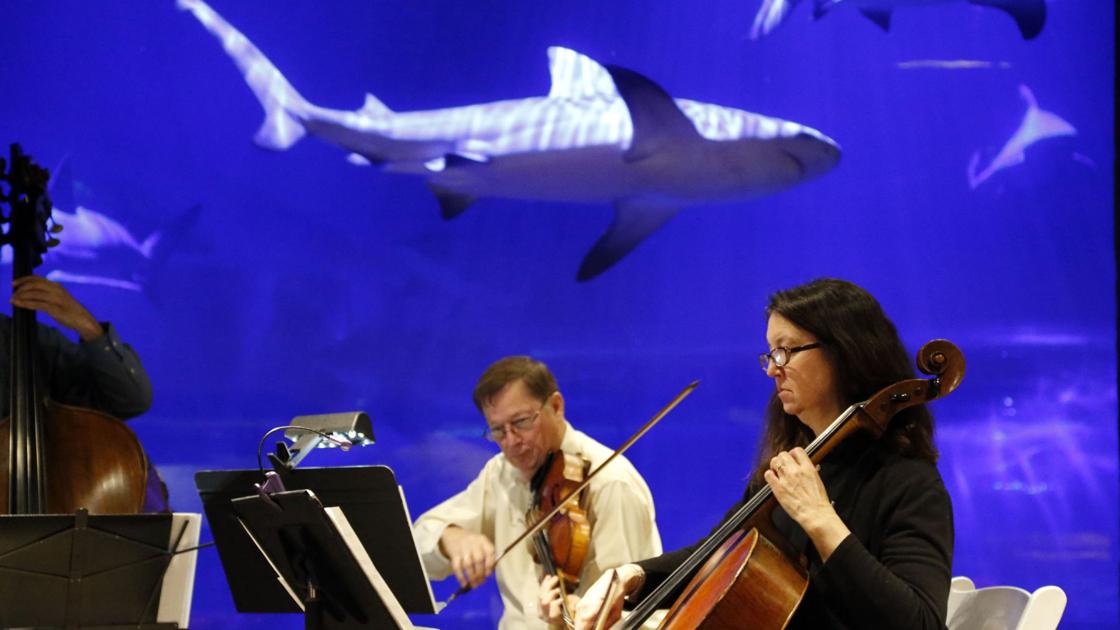 "Symphony by the Sea," the annual education event presented by the Tulsa Symphony Orchestra and the Oklahoma Aquarium, will this year be presented in a virtual production.
The program, in which students learn about different aquatic animals and habitats while enjoying music performed by various ensembles made up of TSO musicians, will be accessible for registered educators and students from March 24-30, and an optional Zoom Q-and-A session will take place March 31-April 2.
This year's program will feature online recorded videos of the various environments at the aquarium, with Tulsa Symphony musicians performing music to enhance the experience.
The presentation is open to K-12 students, home-schooled students and EPIC students. Teachers can register their school groups online only. Once registered, you will receive a link to the pre-recorded virtual performance by Tulsa Symphony Orchestra. Classes may also participate in an optional Zoom Q-and-A Session, where representatives from the aquarium and symphony will answer your questions.
David Carter, Tulsa Symphony's director of education, said, "'Symphony by the Sea' is one of our longest-running and most popular education programs. Our musicians look forward to joining aquarium educators each year to explore music and science together in such a neat environment. And this season's online version will bring the experience to students and teachers across the state."
Oklahoma Aquarium's Ann Money, director of education programs and research, said, "We love the combination of arts and sciences, bringing STEAM alive. Our partnered event is unique, providing students the opportunity to enjoy the beautiful music of the Tulsa Symphony, along with the beauty of the ocean."
Signature Symphony Chamber Music
A unique composition that combines the trumpet with the latest in computer technology is the focus of this week's virtual events presented by the Signature Symphony at Tulsa Community College.
Trumpeter Ben Hay will host a "Connecting the Dots" presentation at 7 p.m. Tuesday, Feb. 9, providing a performer's perspective on "sonata for trumpet and launchpad" by Adam Cuthbért.
The work was commissioned by trumpeter and educator John Adler and premiered in 2013. It makes use of the Ableton Live software, a popular digital audio workstation used by DJs, producers, performers and composers.
The "launchpad" is a device the performer uses to trigger different pre-programmed musical events in the software. The trumpet's sound is processed through Ableton and can be changed through different filters, similar to effects pedals for an electric guitar. These filters can also be triggered and changed through the use of the launchpad.
Hay will perform three of the work's five movements — "autoshifter," "zenbu no hikari" and "still life with synthetic flora" — in a virtual concert at 7 p.m. Thursday, Feb. 11.
Cost to access these online events is $10 each; once purchased, the events will be available for viewing for seven days following the premiere. To register: signaturesymphony.org.
See a trailer for the 'Goin' Back to T-Town' documentary
The Link Lonk
February 07, 2021 at 01:50PM
https://ift.tt/2YSzvl0
Tulsa Symphony goes virtually to sea - Tulsa World
https://ift.tt/2CoSmg4
Sea